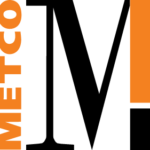 Metco (Middle East Tobacco Company Ltd.) specializes in distributing and selling tobacco products throughout the Middle East, North African countries and the Balkan territories – as an agent on behalf of the principal brand owners and also as a fully-fledged trading operation.
The expertise offered by Metco's senior personnel to its customers has been gained over 25 years of in-depth market
experience in brand-building in every region – from initial launch stage through to market and brand management.
This experience encompasses a very broad range of skills and proven track record in branding and Metco is proud to list amongst its clients many international tobacco corporations, many of whose cigarette and tobacco brands
have been successfully launched into multiple markets by Metco and continue to be leaders in sales in those countries and regions.
The very essence of Metco's successes is in our understanding of the nuances of each market, together with our close relationships with on-the-ground distributors, whereby we work within their capabilities, providing constant guidance and extensive staff motivation to create "brand champions" of their sales staff.